Beneficial Industrial Hemp
Industrial hemp products are now available from Michigan farmers. Enjoy the health benefits of hemp and support local farms.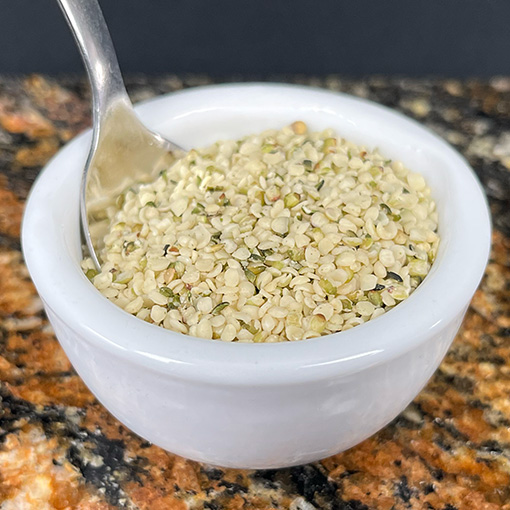 Your daily super food
Add hemp hearts to a variety of meals to benefit from this super food.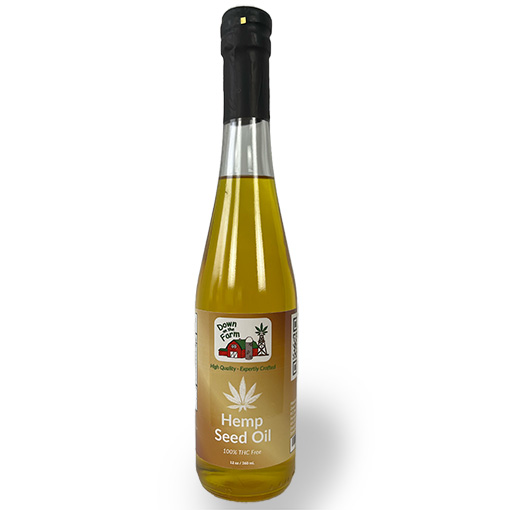 A healthy oil
Hemp oil does not contain CBD, but it offers many health benefits for people. Used in cooking and cosmetics.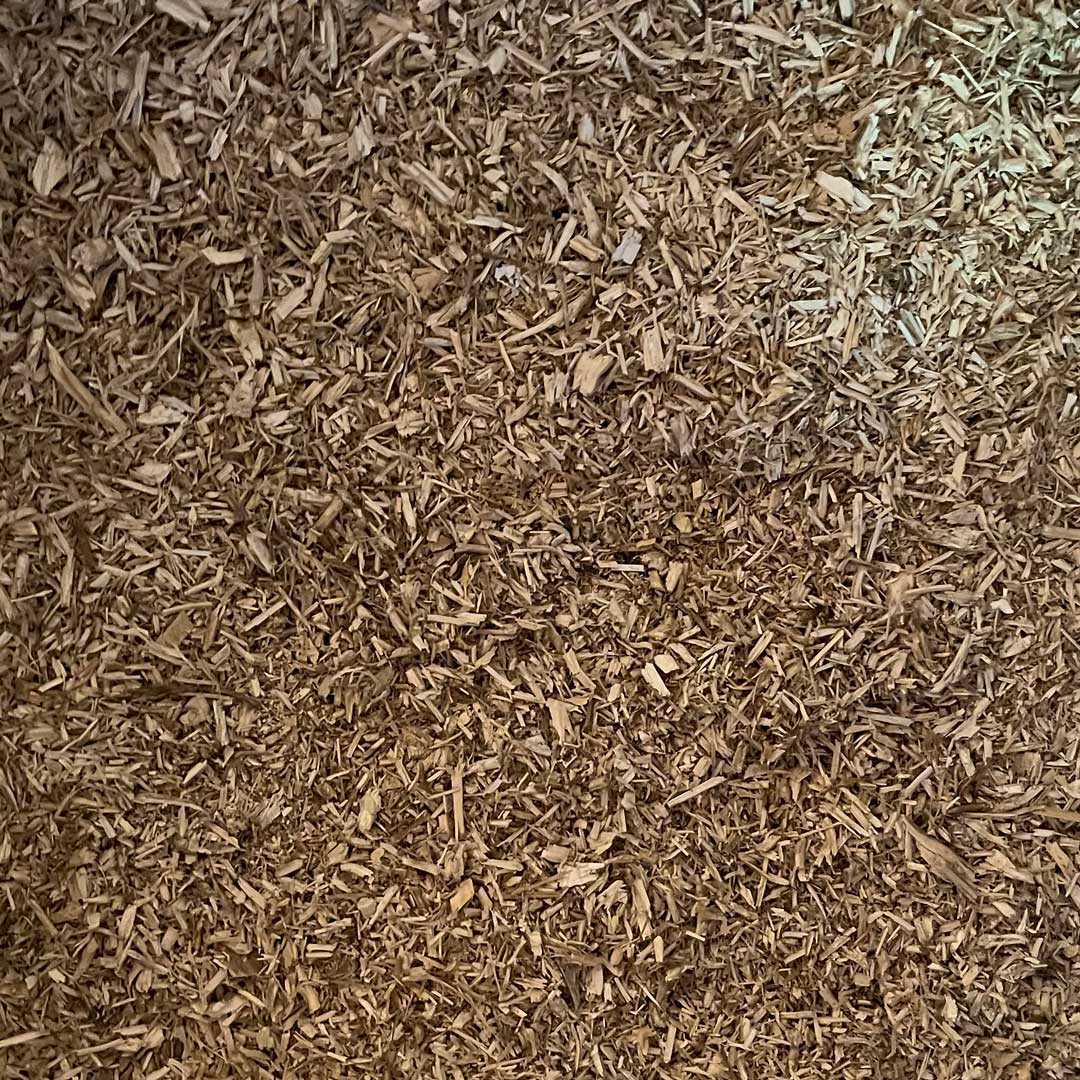 A healthy alternative
The inner hurd makes an absorbent, natural anti-bacterial bedding for animals.
Industrial hemp is a legal definition of Cannabis Sativa that has less than .3% THC. Cannabis Sativa (Hemp) is a versatile plant that has been utilized by humans for thousands of years. This plant has many potential uses, including food, medicine, building materials, textiles, and even as a filler for plastics.
Down On The Farm has been active in the Michigan farming community for decades and with the passing of the 2018 US Farm Bill, hemp is emerging as a specialty crop. It is our vision for hemp to be a rotational crop as the markets develop for its many uses. Hemp offers many benefits for the farm and the planet. The deep root structure acts as a carbon sink, the hemp plant soaks up carbon from the atmosphere. The hemp plant pulls metals and toxins from the soil and is used for remediation. As the plant grows it offers natural cover to suppress weeds, resulting in less harsh chemicals on the farm.
Hemp for Food and Medicine
One of the most popular uses of industrial hemp is its seeds, which are highly nutritious and can be used in a variety of food products. Hemp seeds are a good source of protein, fiber, and essential fatty acids, and can be used in everything from protein bars to salad dressings. Down On The Farm processes hemp seeds into hemp hearts by removing the hard outer shell.
Additionally, hemp seeds or hemp hearts can be pressed for their oil. The oil from the seeds can be used in cooking and as a dietary supplement. The oil also offers industrial uses and as a food-safe product, it is non-toxic and better for our environment.
Industrial hemp also has potential medical uses. The plant contains cannabidiol (CBD), which has been shown to have therapeutic effects on a range of medical conditions such as chronic pain, anxiety, and epilepsy. CBD is extracted from the plant and can be used in various forms such as oils, capsules, and creams. Down On The Farm offers a full line of CBD products from Turtle Pond Botanical. Turtle Pond Botanical has won Hempies Awards from iHemp Michigan for its outstanding products.
Hemp Textiles and Hemp Building Materials
Industrial hemp has been used for thousands of years to make textiles, and it remains a popular option today. The plant fibers are strong and durable, making them suitable for use in a variety of textile products such as clothing, bags, and rope. Additionally, the fibers can be used to make engineered building products like fiberboard and pressboard, and even be used to make hempcrete, a stronger, lighter, and more environmentally friendly version of concrete. We work with HempWood of Kentucky to offer Hemp flooring and boards made of hemp fibers and organic glues. Their product is game-changing for not only its zero-emissions manufacturing process but the durability and quality of their products. As the carbon credit markets grow, you will see more demand for the growing of hemp.
The hemp hurd we offer is used for hempcrete or hemp-lime production for in-wall insulation of homes. This healthy alternative building method is now part of the US Building Codes thanks to the hard work of our friends at the US Hemp Building Association. We are sponsoring events through iHemp Michigan if you want to see firsthand how hempcrete is made and why.
Industrial Products from Hemp
In addition to textiles and building materials, industrial hemp has many potential uses in the production of various industrial products. For example, plant fibers can be used to make paper, carpets, and tarps. Hemp oil can also be used as a lubricant and fuel. The hemp fiber also works well as a filler for plastics. We have Ultimate Frisbees available that are made with 25% hemp fiber. You can see the fibers in the frisbee. This is a great way to offset virgin polypropylene with a carbon-negative plant.
Hemp Animal Bedding
Hemp is naturally antibiotic and highly absorbent making it the perfect ground cover for animal bedding. The hemp bedding will last longer, not mold and mildew, creating a healthier environment for the animals. Hamster cages, chicken coops, up to horse barns, are finding that hemp is the best animal bedding.
A long tradition of helping farmers.
Down On The Farm founder, Blain Becktold, retired from the USDA Field Services office after 27 years of service. His deep understanding and long experience in helping farmers with USDA programs gives him unique insight to help.
If you are a farmer, learn about the consulting services Blain offers.
You can enjoy receiving your favorite hemp products on a regular basis and help our farmers with consistent orders.